Flying over Rochester
Today I had the opportunity to get some aerial shots for a documentary I'm working on called "School's Out." Our task was to get some beauty shots of Rochester. John was shooting, our director Chris was navigating, and me?  I was just along for the ride.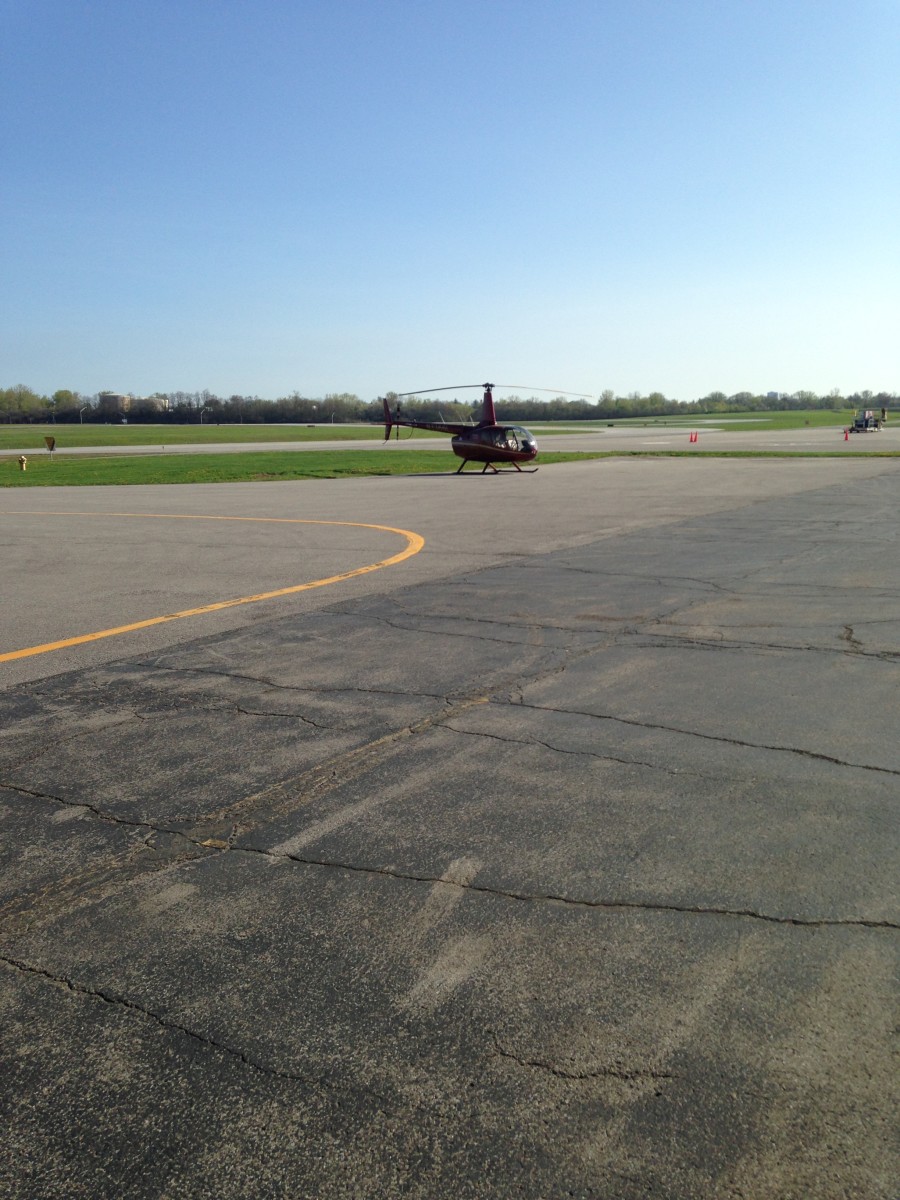 That's a pretty small whirlybird, isn't it?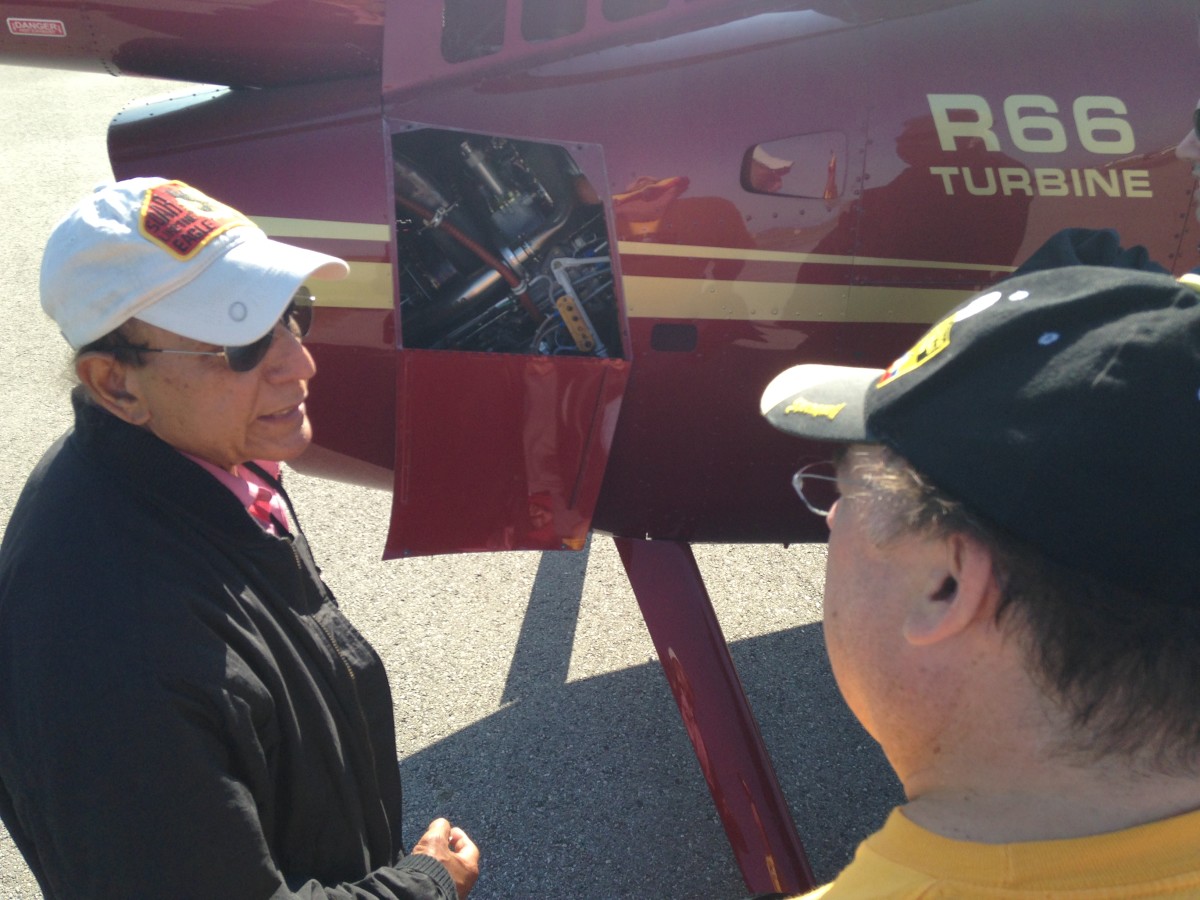 The helicopter was made by Rolls Royce, and our pilot Sam showed us the turbine engine, which weighs less than 200 lbs. I think he was trying to ease our minds by talking mechanics. Not sure that helped.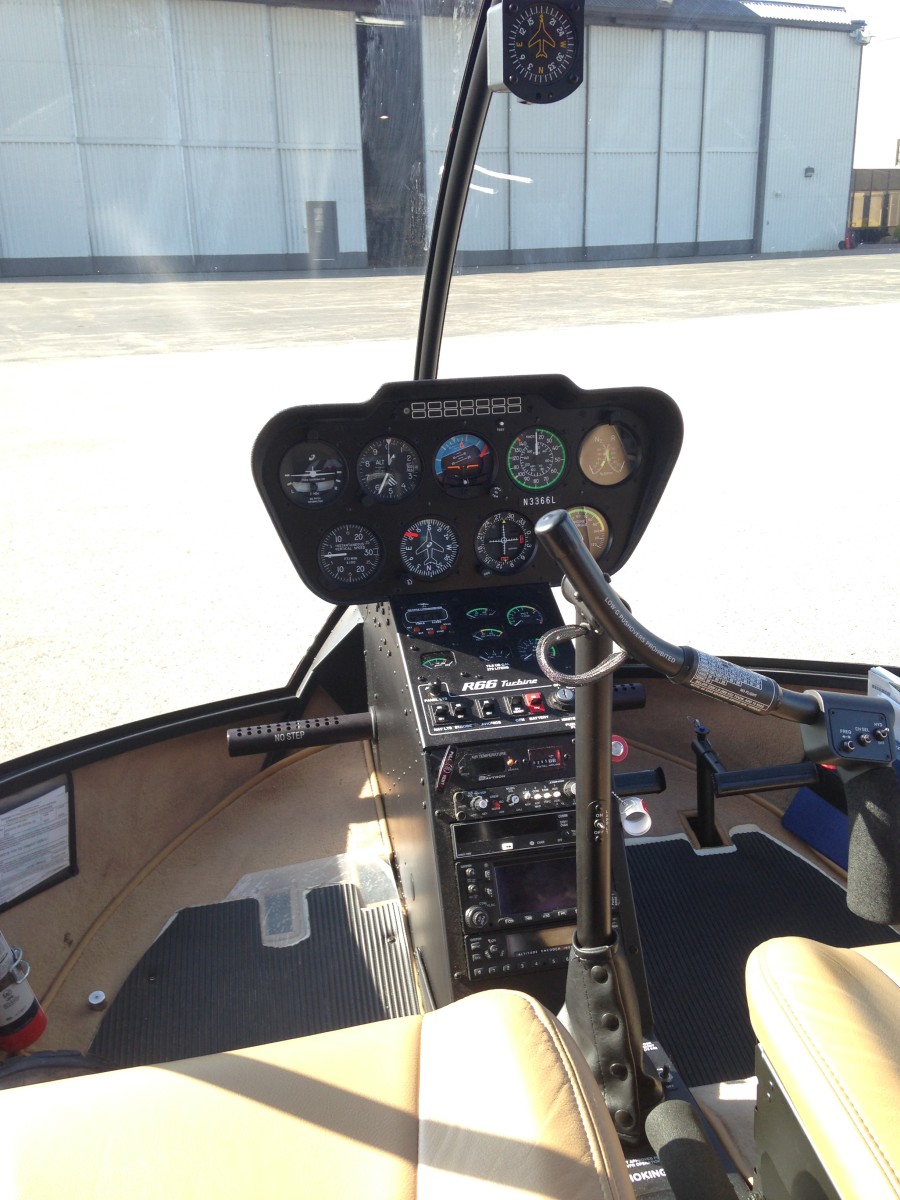 The four of us climbed into a space smaller than a compact car!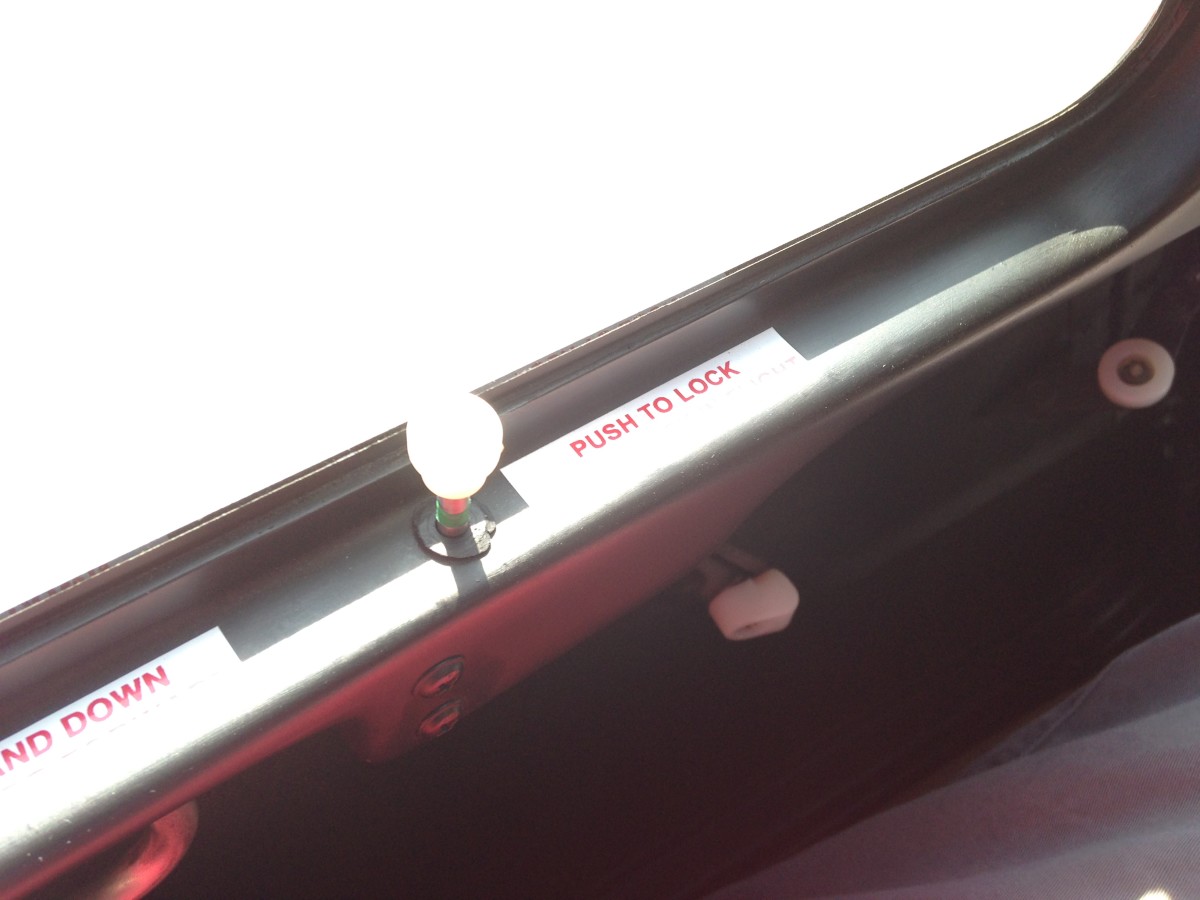 We were told NOT to lock the door, which was confusing, given the labels.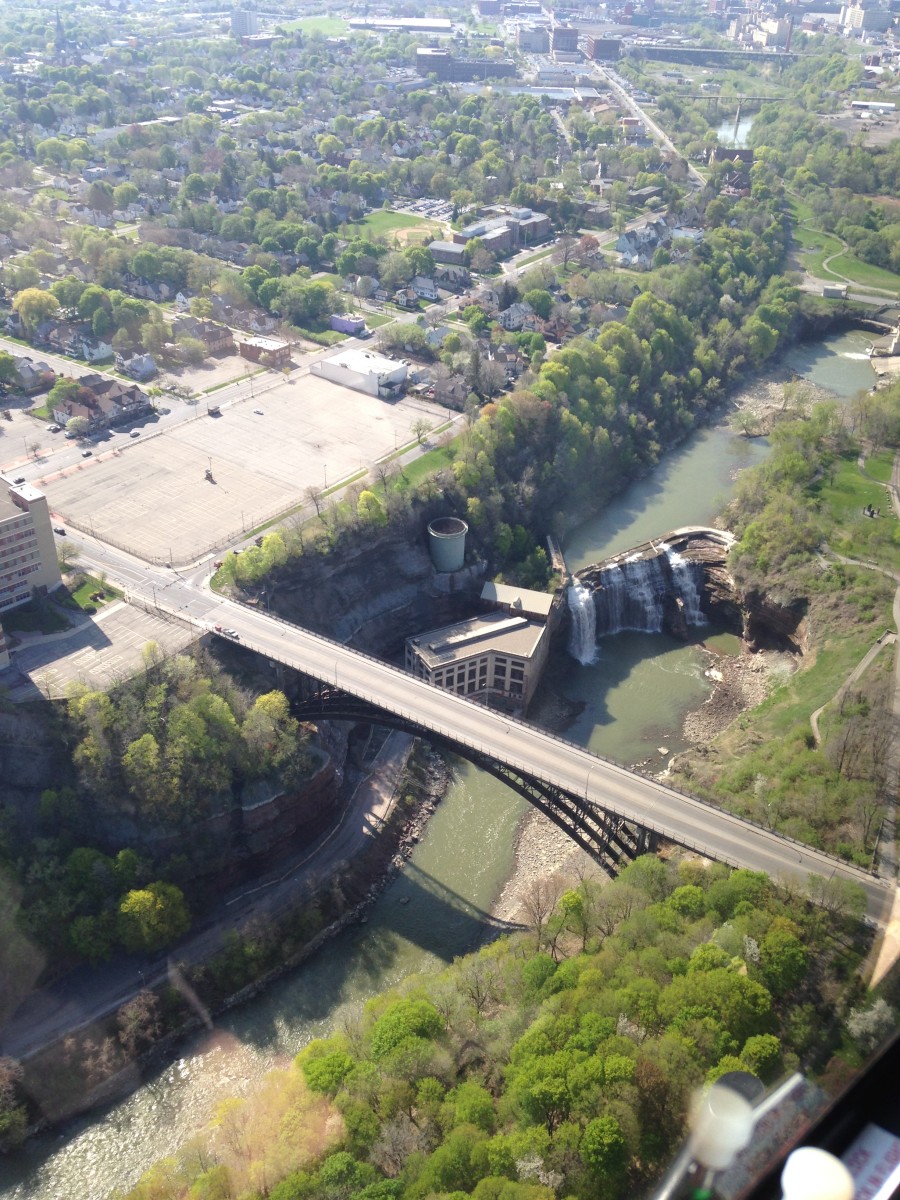 We couldn't ask for a better day. No wind. Great temperature. Here's a shot of The Genesee River.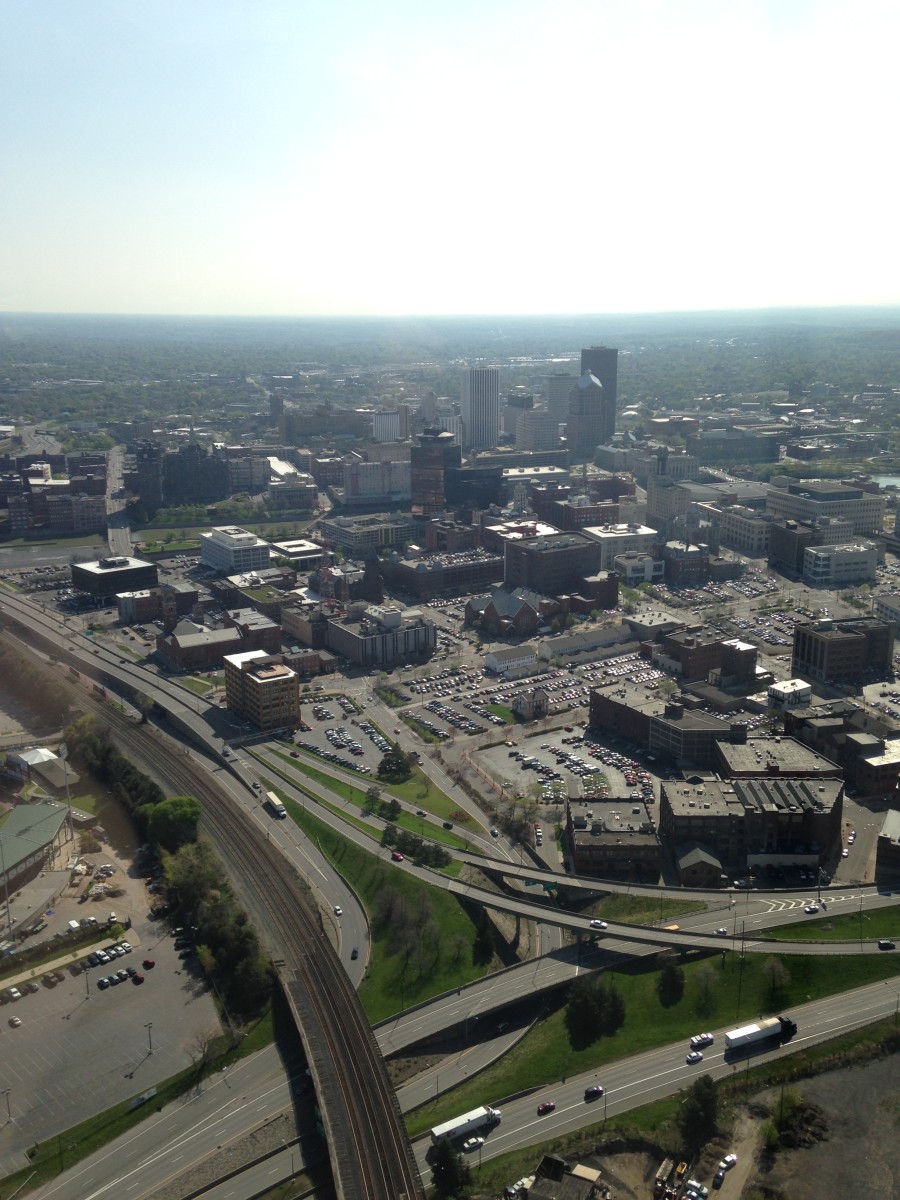 Some shots of downtown.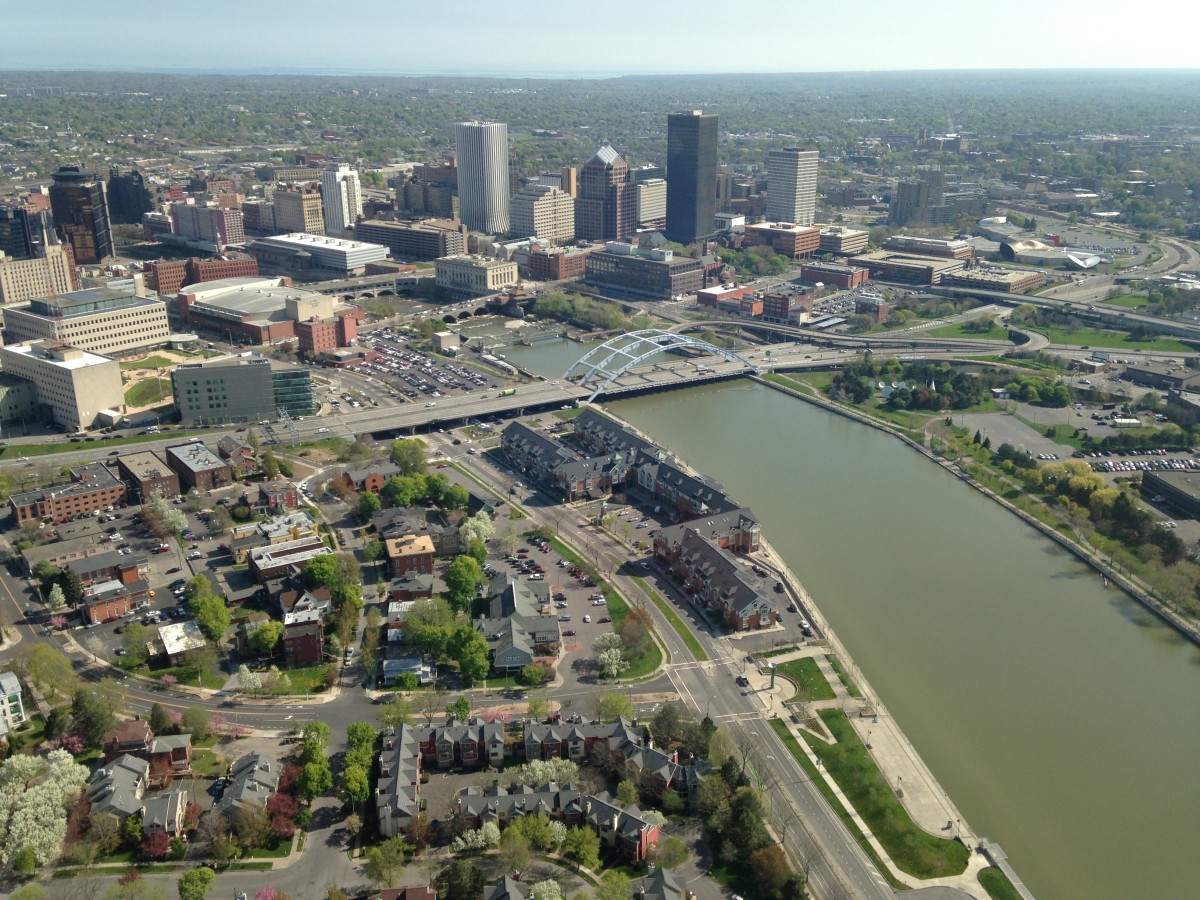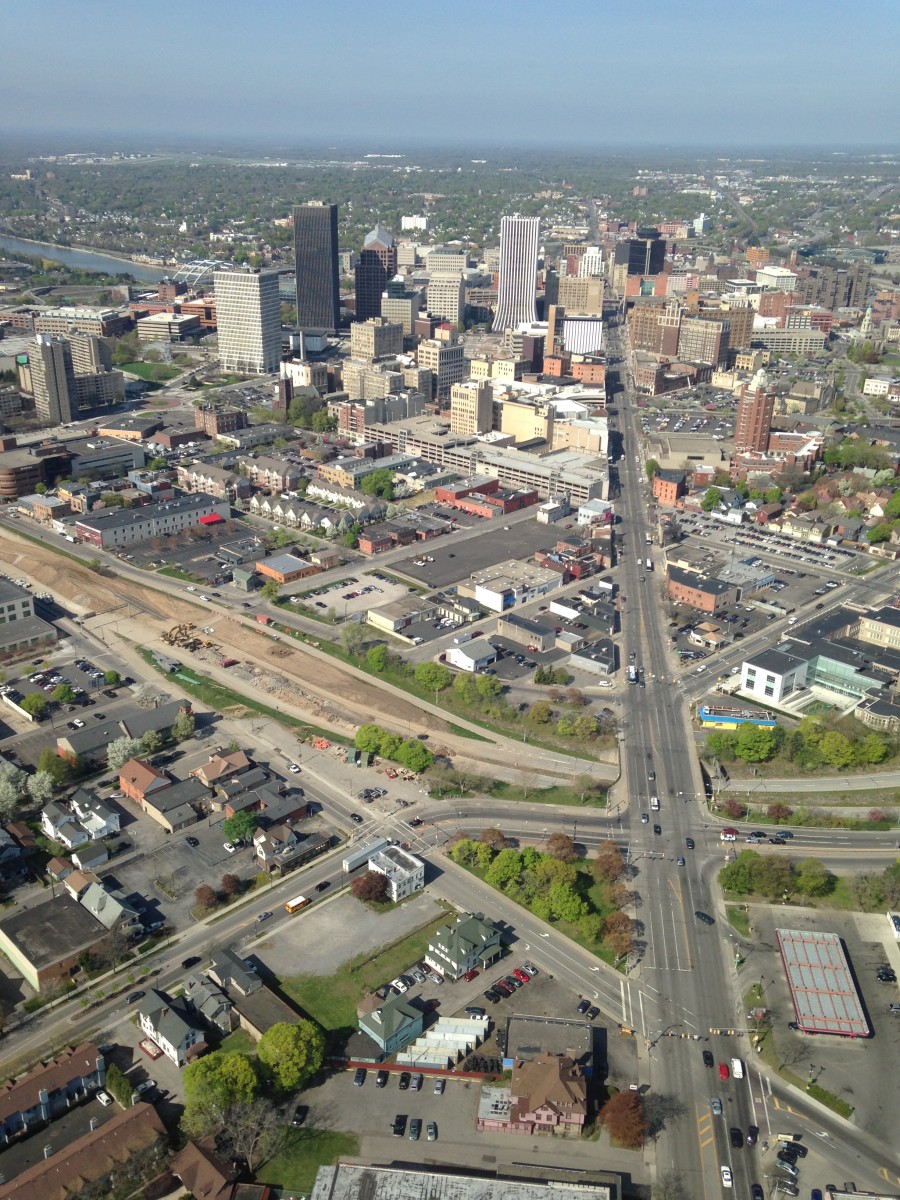 An overview of the fill-in work on the Inner Loop.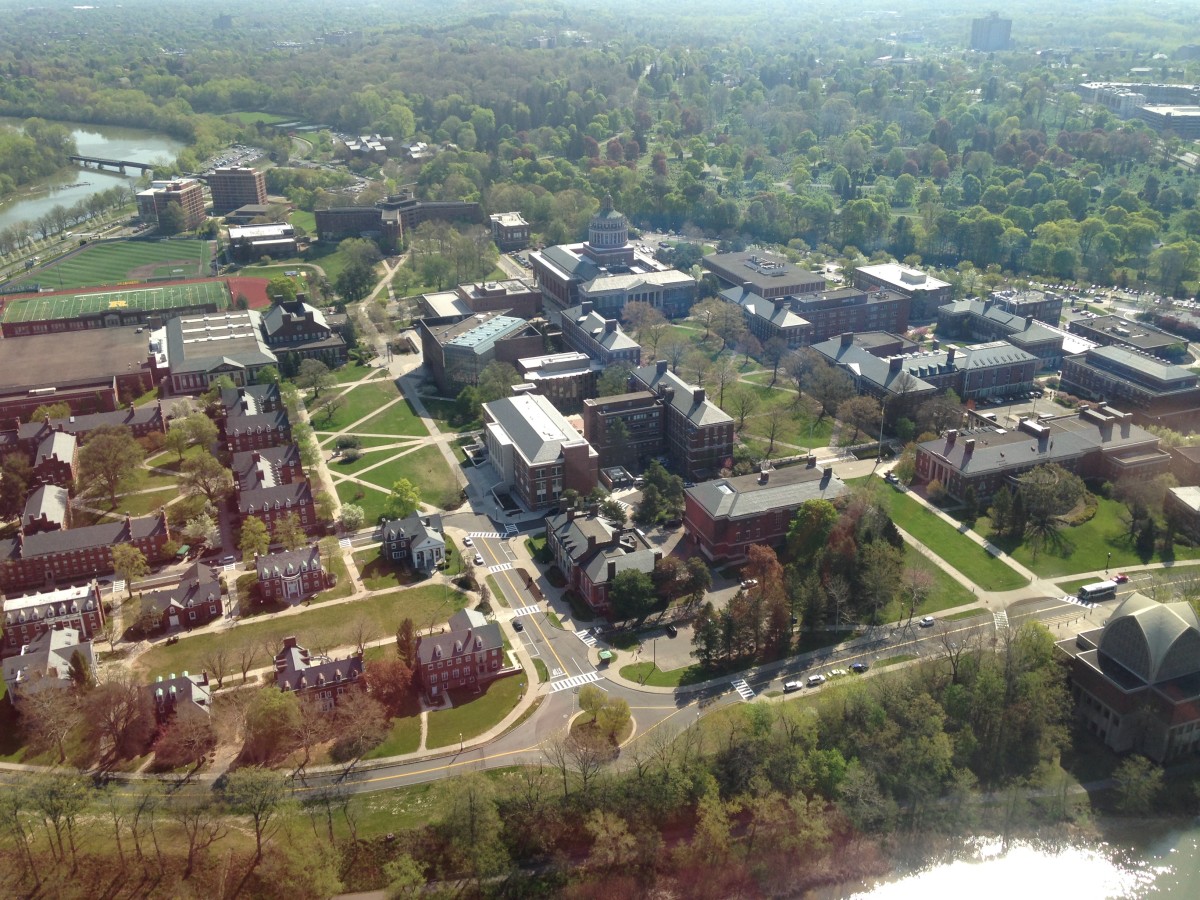 The U of R — hey, I got married there!
What I don't have a picture of is me looking green. Sure enough, about halfway through the flight I got nauseated and broke out in a cold sweat. Still worth it!